Sensometrics tutorials at Eurosense 2020
Organised by The Sensometrics Society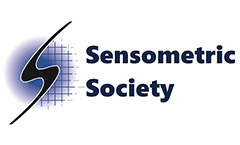 The following three sensometrics tutorials will take place at the Postillion Convention Centre WTC Rotterdam prior to the conference:
Product Optimization: Insights on older and newer strategies


Presented by Thierry Worch, Friesland Campina, The Netherlands
Download details

Artificial Intelligence in Sensory Science: The Big Picture


Presented by John Ennis, Aigora, Richmond, Virginia, USA
Download details

Analyzing consumer sensory test data accounting for consumer heterogeneity


Presented by John Castura, Compusense Inc., Canada
Download details
Tutorials will be held on Sunday 13 December 2020, 10am – 2pm.
Please note you can only attend 1 tutorial and places are available on a first-come, first-served basis. Tutorials are 3 hours. A light lunch will be provided around midday.
You can enroll in any of the tutorials when registering for the conference. The per-person price is 70 EUR plus VAT.